The Catherina Early Music Consort is recognized as an ensemble
that can create 100 different tone-colors.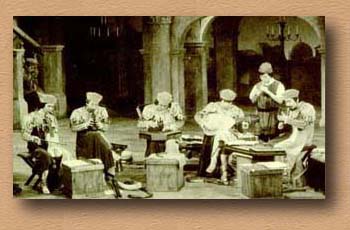 "The newest music"
by Akira Ebato: Researcher of Music
---
| | |
| --- | --- |
| Early music instruments have survived in people's hearts all over the world. Early music does not belong to any specific region -- not to the west nor to Japan. The Catherina Consort is not just recreating once-dead instruments, but is rejuvenating the music. We - living in modern times - are fed up with so much distorted sound that we long for natural and somehow simple sounds. I think the Catherina Early Music Consort perfectly meets such a need. | |
The tour continues ...
'Profile and Members
'